Meet The Trainers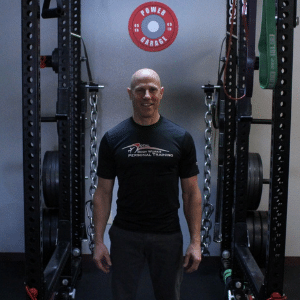 John Marshall: The owner and founder of Total Body Works Personal Training.
John is an experienced Personal Trainer and Athletic Coach with a gift for finding the inner athlete within. Over the past 20+ years Johns profile of clientele has ranged from pre-teens to seniors, elite athletes to the sedentary , physical therapists, doctors, and everything in between. John loves working to help people achieve personal goals and overcome limited mindsets. He has also helped people regain balance and control skills after severe brain injuries. He creates individual performance based programs unique to your goals, and they are designed exclusively in a private facility.
John started his career at Baylor College of Sports Medicine over 20 years ago and has been certified and educated through ISSA, ACE, and PFIT programs, and keeps his education an ongoing process with clinics and webinar based training through NSCA, Michael Boyle, Westside Barbell, ARPwave and USA Cycling/BMX etc.
John is also current on a a few cycling disciplines-certified as a USA Cycling Coach and USA BMX Certified Coach.
John enjoys anything that is outdoors, but particularly cycling. He is an accomplished competitive cyclist with results ranging from top 5 in mountain bike racing to Colorado State track Sprint Champion. In 2004 he was a member of the National Team that went on to win the National title in track cycling. That same year he was a member of the US Masters World Championship team competing in Manchester England. He now is the strength and conditioning coach for the local BMX track, Pikes Peak BMX, and is training his 16yr old son and other members of his team to become champions.
John lives in Colorado Springs, Colorado with his wife Jenny and 3 children Autumn, Skye, and Ryder.
John is also now helping people in pain through ARPwave Neuro-Therapy.Click here for more information!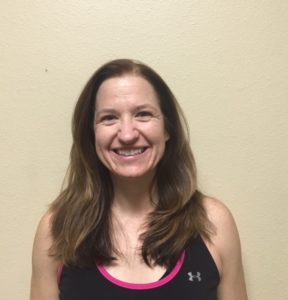 Jenny Marshall
Jenny is a big part of the Total Body Works team and as a Massage Therapist she loves being able to help ease her clients pain. Now adding the Personal Training aspect to it she can help rebuild strength and mobility off of the table. She first started getting the desire to train when her son started to become an athlete and she learned the importance of strength training and athletic programing. Watching him improve and excel in BMX above and beyond any of his peers that weren't training really opened her eyes to the benefits. She then started making goals and striving to achieve them for her own fitness, and the rest is history…
Jenny now has a desire to help anyone achieve physical fitness no matter what their age or ability level is. She believes that we are ALL created for greatness and that movement is life- if you don't move, your quality of life will deteriorate. She is dedicated to helping you achieve your personal goals- whatever they are.
Outside of the gym Jenny enjoys spending time with family and friends, hiking, and serving at church.
Jenny lives in Colorado Springs with her husband John and 3 children Autumn Skye and Ryder.
Karli Davis
Karli is our Head Trainer and joins the team with a background in strength and conditioning.  She has a multitude of certifications ranging from Athletic development, CrossFit level 1, Strongman, and USAW Olympic Weight Lifting. Karli has trained a variety of people including professional and collegiate athletes to the general public.
And this is her story-
At the beginning of 2011, my grandmother, the most important person in my life, became very ill. As time passed, her body became weaker and weaker and it was becoming increasingly painful for her to move at all. I had to help her walk, sit, stand, and at the end, hold her as the nurses would change her sheets. One day, I saw a look of pure agony on her face while I was physically supporting her weight, I asked if I was hurting her, I knew I was, but she of course mustered up a smile and said "you're doing great, honey." In that moment, I vowed to get as physically strong as possible in order to help her never feel that pain ever again. Suddenly being strong, both physically and mentally, was no longer an option but a requirement. I saw first hand how life can throw curve balls at you, and it's important and vital to take responsibility of your health, not only for yourself, but for those you love who may need you. That's why I strive daily to be the strongest version of myself and hope to empower others to do the same.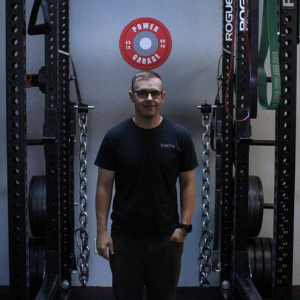 Kevin Feldman
Kevin comes to us with an extensive background in Injury rehab, injury prevention, personal training, sports performance, and body mechanics. He is a licensed Athletic Trainer and has a master's degree in exercise science. Kevin has worked with a variety of people from young athletes to injured adults to high-level athletes.
Kevin has had 10 years of experience in this field working in physical therapy, chiropractic offices, and sports performance facilities. He got his athletic training degree from CSU-Pueblo and his Master's degree from Adams State University. His master's degree had an emphasis in injury rehab.